Logistics is the lifeblood of society and trucks are responsible for transporting the daily necessities that our lives depend on. Trucks drivers and the people that service our trucks are the true heroes in these trying times. UD is going the extra mile to ensure the health and safety of all customers, partners and employees, to keep societies moving.
Company measures to keep people safe
In responding to COVID-19, UD Trucks is doing its utmost to maintain business continuity for customers while taking various measures to ensure the health and safety of our employees and all stakeholders, in line with government policies and initiatives.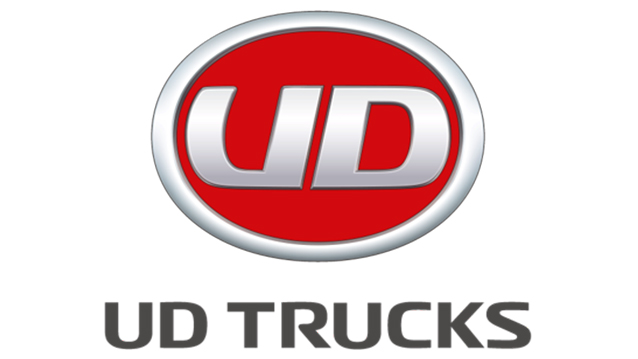 Flexible ways of working
Expanding flextime work schedules and work from home where possible
Minimizing the number of employees who physically need to be in the workplace by identifying critical roles for business continuity

Operation of plants
Bangkok plant operations suspended from March 26 to May 3, due national lockdown by Thai government
Ageo plant operations continue as normal, with upgraded hygiene measures in place
General health and safety
Elevating hygiene measures in all facilities including service centers, offices and plants
Refraining from face-to-face meetings, prioritizing online meetings, and practicing social distancing
Prohibiting international business travel and refraining from domestic travel
Distributing thousands of masks to gemba employees
Truck drivers, the unsung heroes
Truck drivers deliver the items we take for granted everyday, including food and medical supplies. They are the unsung heroes on the frontlines. As the world practices self-isolation to prevent the spread of COVID-19, take a moment to recognize the solitary nature of the truck driver's daily life. Traveling long distances most often alone, to deliver the good we depend on.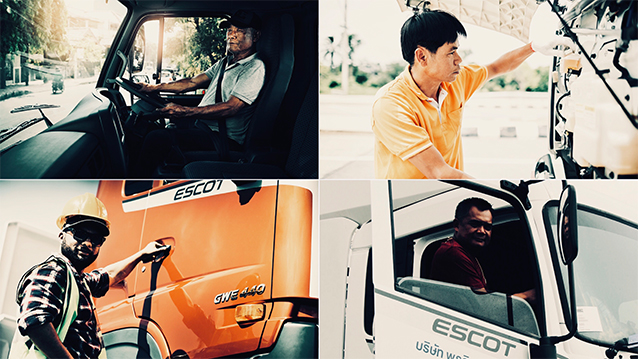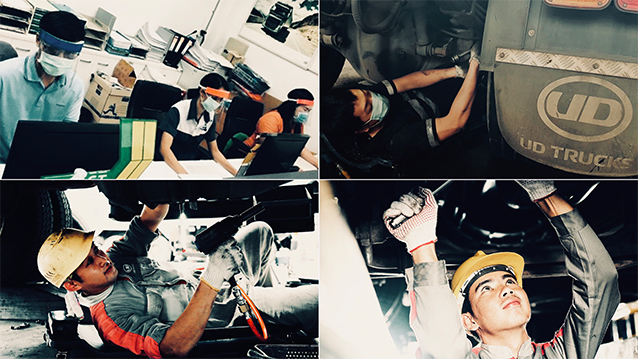 UD Service support teams
Keeping trucks running and on the road is what our service support teams do. From mechanics in our service centers to road support personnel in case of a breakdown. Our service support teams support truck drivers on the front lines, while ensuring the safety of themselves and drivers. We are doubling efforts to keep facilities and equipment disinfected, wearing protective masks, and being extra careful to maintain a safe distance between colleague and customers alike.
See UD services for more details.