Waste management today
The nature of waste management is changing all the time. Increased global and local demand for sustainability has put massive pressure on authorities to act quickly and effectively. Tough competition between private contractors has also led to greater pressure on productivity and tighter cost measures.
Whether residential or industrial, the efficient storage, transfer, processing and disposal of solid waste is big for business – and vital for reputation. That's why a flexible, reliable and affordable transport solution is now worth more than ever.
Why UD Trucks for Waste management ?
UD Trucks offer ultimate dependability for waste management assignments. Several generations of UD trucks have provided trusted durability and reliability to several generations of global customers.
A key factor in us being able to deliver the highest quality waste management transport is that both the Quester and the Croner are now available with factory-fitted ESCOT. This means effortless stop-starting operations in all driving conditions.
Our two waste management trucks have their specific characteristics. The Quester is strong, reliable and designed for handling high payloads. The Croner is flexible, time-saving and profitable. Both leave more fuel in the tank after every assignment, and are perfectly suited to easy and fast superstructure installation.
Put simply, UD Trucks are designed to move your operations forward. And with our extensive service offer, we've got you covered. Welcome to a more sustainable future with UD Trucks.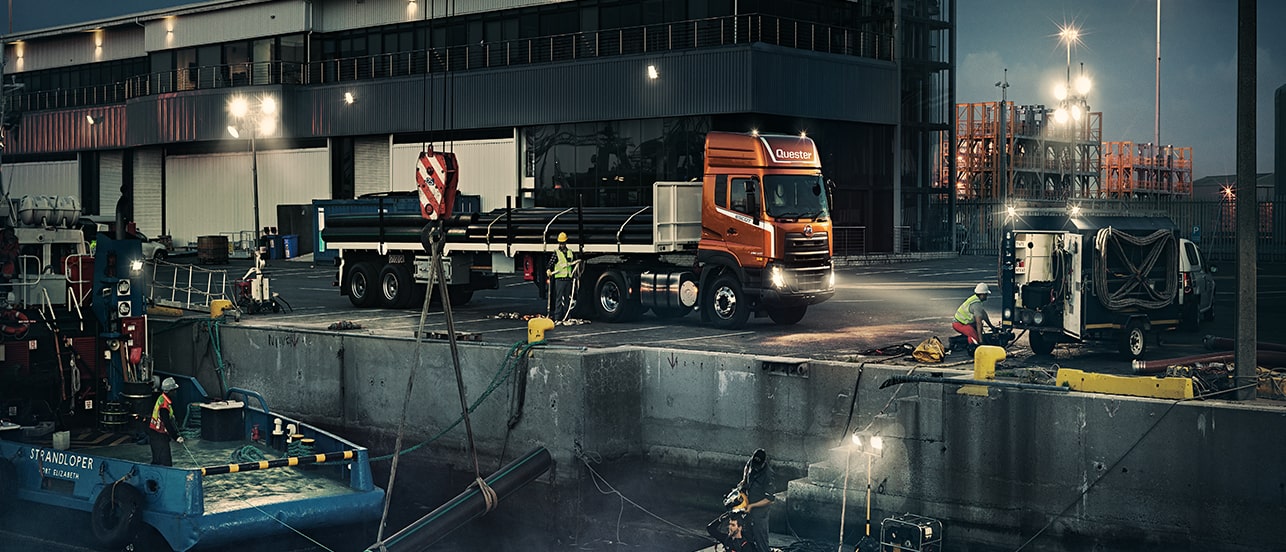 Your route to easier operations
Power. Reliability. Operational efficiency. Just three of the assets that the Quester and Croner bring to waste management assignments.
Read on to find out more.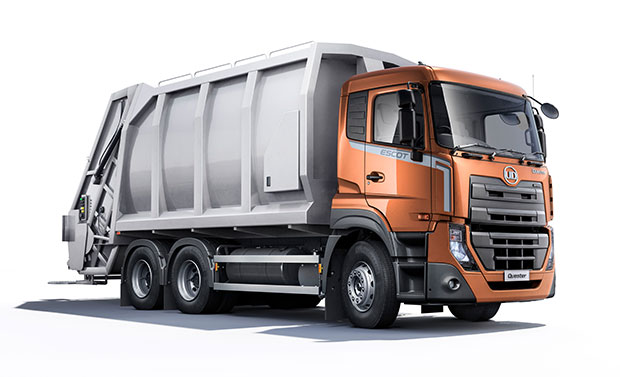 Quester
Famed for its endurance, the Quester is a versatile and agile workhorse that provides cost-efficient payback in the long-term. ESCOT is now available. This means easier driving with simple stop-start in tight urban environments with many collection points.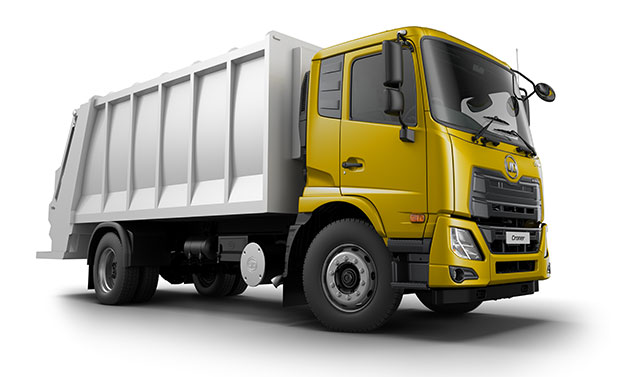 Croner
The Croner is a flexible, efficient compliment to the new Quester. It features a clean, simple and comfortable cab environment, thus is ideally suited to waste management assignments. Easily serviced and providing maximum uptime, it saves time and fuel on the road.
Bodybuilding
Both the Quester and the Croner are designed to make superstructure installation easy. Comprehensive and flexible bodybuilder preparations and power take-offs for specific applications make them ideal to be adapted for the kind of assignments you need to be ready for.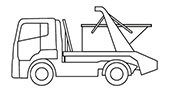 Skip loader
For transport of urban industrial waste to city recycling unit. Also used in estates and semi-rural areas.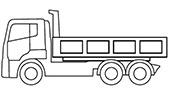 Dropside with high side
For the collection of general waste – mainly steel, plastic and paper – from centralized sites.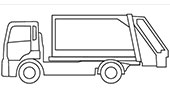 Compactor
Designed for the collection and transport of residential urban waste to city recycling unit.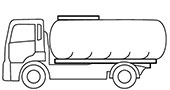 Vacuum unit
For the collection and disposal of sewage. In urban industrial and semi-rural use.
Quester and Croner models suitable for Waste Management
A sustainable partnership
No matter the assignment, waste management demands the best support network possible. UD Extra Mile Support keeps your trucks working for you.
Every hour, day or night.

UD Trust
Three levels of service care is available: UD Trust Standard, UD Trust Extra and UD Trust Ultimate. With these three levels, full transparency, no surprises with unplanned repair expenses and less administration are guaranteed.

Driver Training
We want to encourage new drivers to make a positive contribution to your operations. Our Driver Training program is designed to help build driver capability. Courses cover not only vehicle handover and operation, but also the best methods for fuel efficient and safe driving. Dedicated modules are available for long haul drivers.
UD Genuine Service
Our optimized service planning helps to reduce workshop visits, extending service intervals for maximum uptime.
UD Genuine Parts
Designed and tested to provide the highest quality and durability. With a two-year warranty, access to UD Genuine Parts increases uptime and lowers costs per kilometer.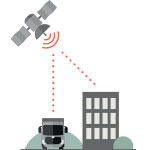 Expert Story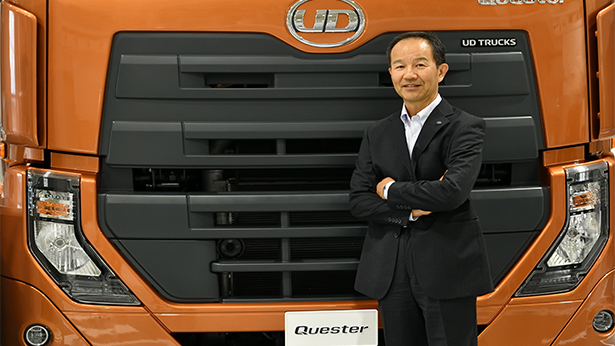 "We have a versatile product range for the industrial business."
Naoki Kobayashi, Key Account & Regional Director of UD Trucks talks about what the All New Quon, New Quester and Croner bring to industrial segment assignments.
What are the key trends, opportunities and challenges for the industry moving forward? What is your outlook of the industry?
In emerging markets, many companies have started to consider safety, environment and societal issues. At the same time, businesses are experiencing a lack of drivers who are becoming overworked to meet the demands for freight transport. Traditionally, when there is a lack of drivers, businesses maximize their freight by loading more onto their trucks which becomes a safety concern. Increasingly many countries have enforced stricter weight regulations and driver compliance. These are challenges that we need to provide solutions for; the lack of drivers as well as secure higher uptime and payload to keep logistics moving, which is the lifeline of society.
How do our products meet the needs ofthe customers in markets today?
All New Quon, New Quester with ESCOT and Croner with Allison are the best partners for the industrial business. They are comfortable to drive in and thus ease driver's fatigue.
Even if the driver is not experienced, they will be able to drive our trucks easily which will then secure more drivers in your fleet. As a result, this increases uptime. On top of providing better driving comfort, the introduction of automatic transmission will help to improve and standardize fuel efficiency across your fleet. In addition with New Quester, the overall vehicle weight has decreased by almost a tonne, which will help customers to maximize the payload as weight regulations have become stricter.
What makes our products optimal for our customers? What are some of the key features of these trucks (eg: Telematics, payload capacity) that make them suitable for our customers?
Service offerings such as the fuel coaching system and telematics will help to decrease operational cost by improving fuel-efficient driving. With these services, we can analyze the driving behaviour of each driver and together with the customer, we can improve the driving skills with optimal fuel-efficiency. In addition, through our vehicle handover process and driver training when delivering the trucks, customers will be informed of how to improve fuel efficiency within their fleet.
What do you see being most important to provide for customers (eg: aftersales support, UD Telematics)?
Highly skilled mechanics and technicians that provide quality services are important. In this globalized world, customers run their businesses in many countries and operate across borders. Within each country, these customers prioritize on time delivery in order to meet their global demand. UD trucks has operations in more than 60 countries with highly skilled mechanics who have been trained to provide high quality services to ensure that our customer's business runs smoothly and maintains a high uptime."
Customer Success Story
Tamworth Car Carrying's Director Mr. Les Sutton and New South Wales.
Manager Mr. Lawrence Sampson confirm how All New Quon impresses them with reliability, driving comfort and much more..
"When I'm looking to buy a new truck, I like reliability".
Watch the video on UD Trucks' YouTube channel.